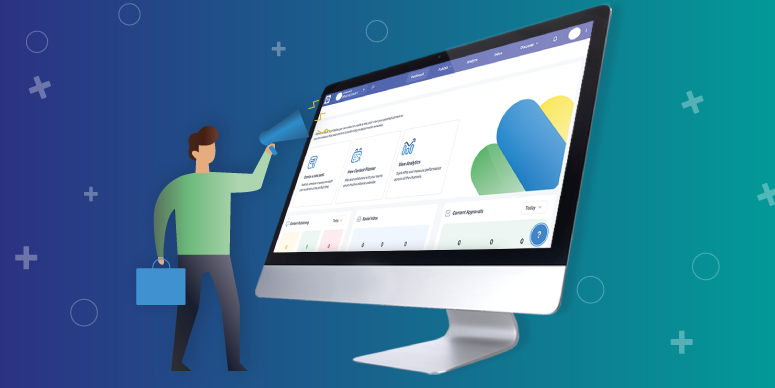 Here at Schudio, we always want to provide you with the best solutions to every problem you face. So let me introduce you to our exciting new social media management tool that will help you take control of your social media and keep improving your parental engagement.
We asked you what exactly you struggled with when it comes to your social media. Here were the top answers: 
Remembering to post and having the time to do it

Posting consistently 

Getting engagement from community members

Multiple people handling different social accounts
Why you should use a social media management tool?
It's no secret that social media is an important element of your school's marketing strategy. It's a key component in how you communicate with parents and the wider community. But as vital as it is, I know there are many challenges for schools when it comes to social media. You need a tool that allows you to hit all of your social media goals and helps you to effectively execute your strategy. 
Here's what we look for in a social media tool:
User experience - you're likely to be using this tool fairly regularly so it needs to be easy to use
Share content to all your social platforms
Schedule your posts in advance
Track your analytics
Respond to all social conversations in one place
Add UTM codes to social campaigns
Integrated tools like Canva and Giphy
Our new social media management tool has all of these features in one easy to use dashboard! I've summed up the top features and what exactly they can do for you.
Social media composer
The composer tool has everything you need, all in one place. Easily schedule your content to all of your social channels and preview how it will look. Plus add your photos and videos or select files from the built-in media library. Perhaps you're feeling creative? It has integrated tools like Canva so you can start designing right there in the software. You can also add UTM codes to be able to track any social campaigns. As well as this, you can add labels to each post so you can easily filter between all your content and assign each post to a specific campaign.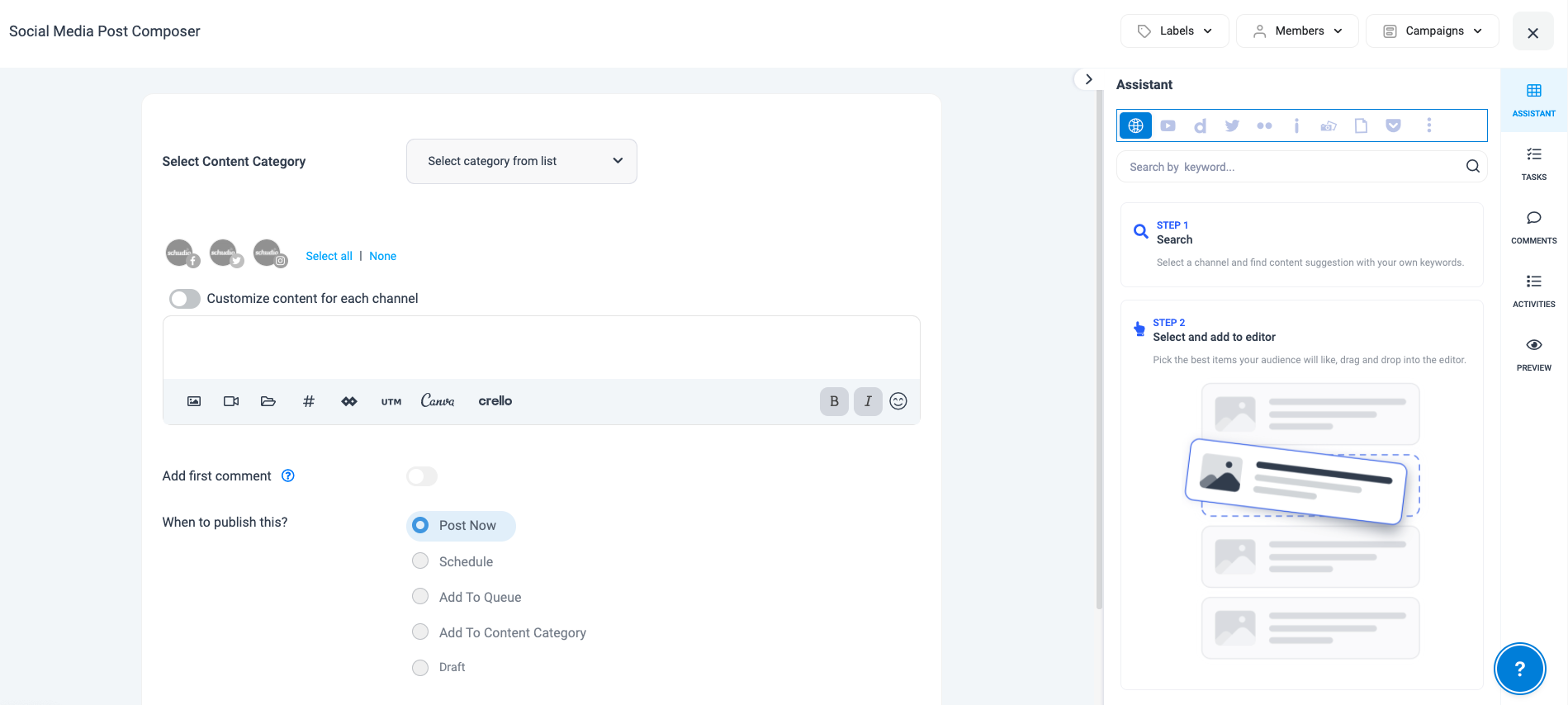 Content Planner
One of my favourite features is its content planner. Having a content planner that works for you and your school's needs is really important, it's a big part of having a successful social media strategy. Our software allows you to streamline your content workflow by collaborating and planning campaigns from an interactive calendar or list view. You can plan, approve, reject and schedule content for all your marketing channels from a single place allowing you to be in control of your content.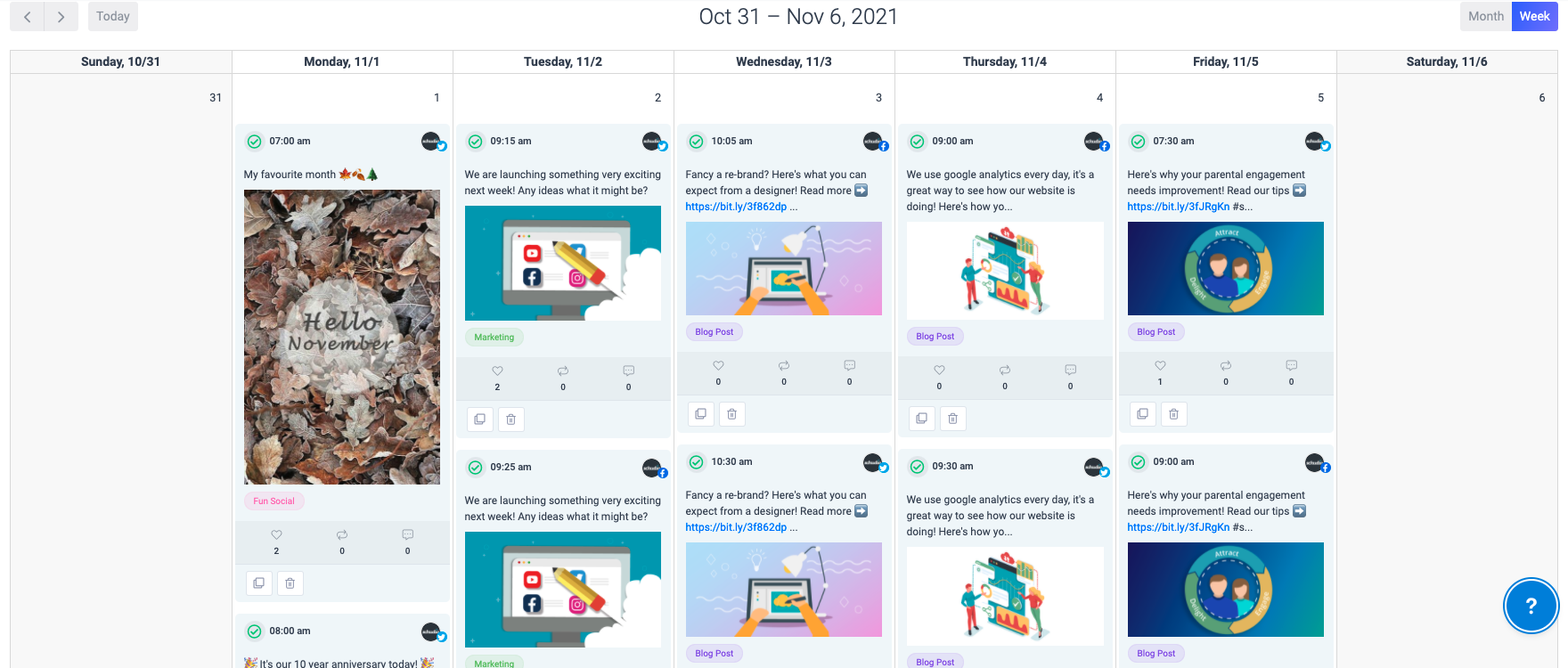 Analytics
Analytics is perhaps the most important part of any social media software. It allows you to effectively learn what your audience cares about and see what posts influence parents' decision making.  Download monthly reports to fine-tune your strategy for optimal performance.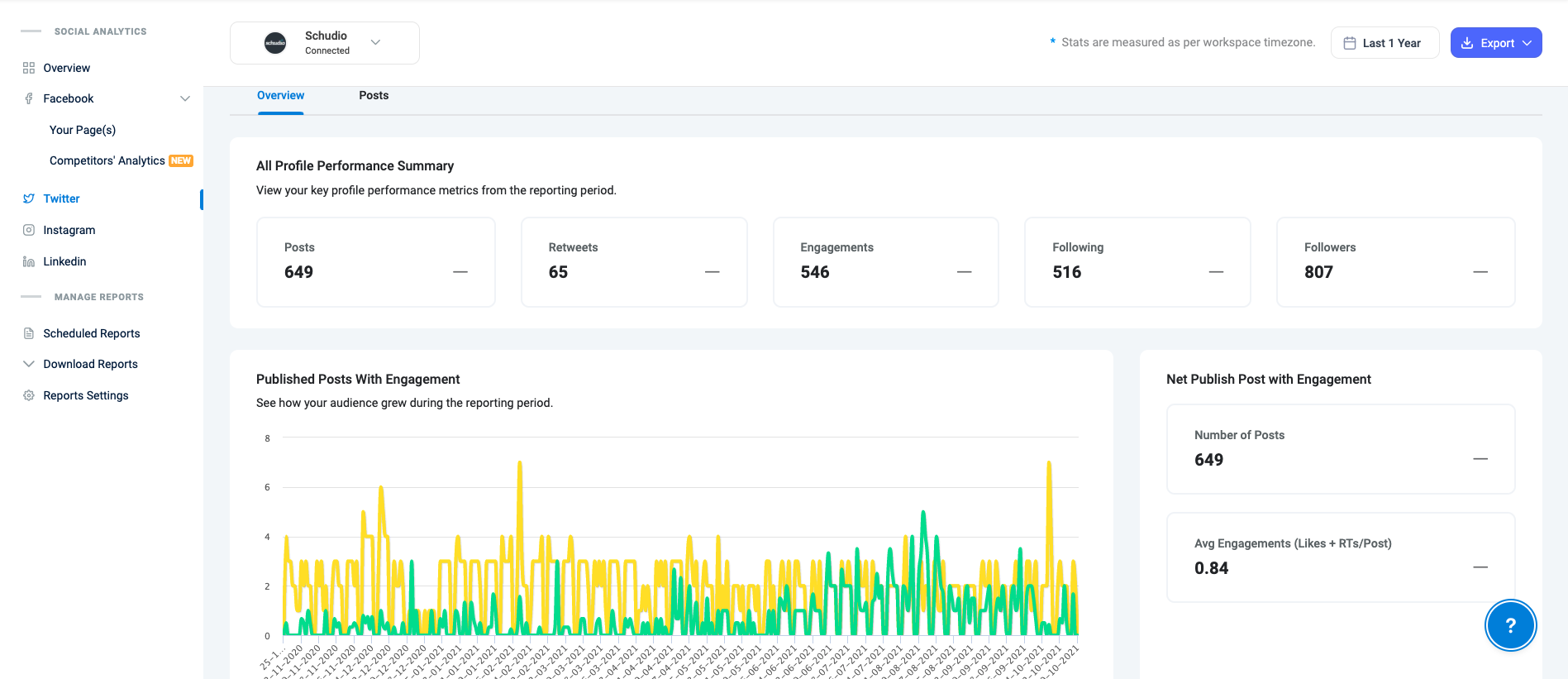 Social Inbox
Have multiple social accounts and struggle to manage all your conversations? That's where the social inbox feature comes in, you can access all of your conversations in one place. Any messages that you receive from any of your accounts will show up right here, allowing you to take better care of your followers.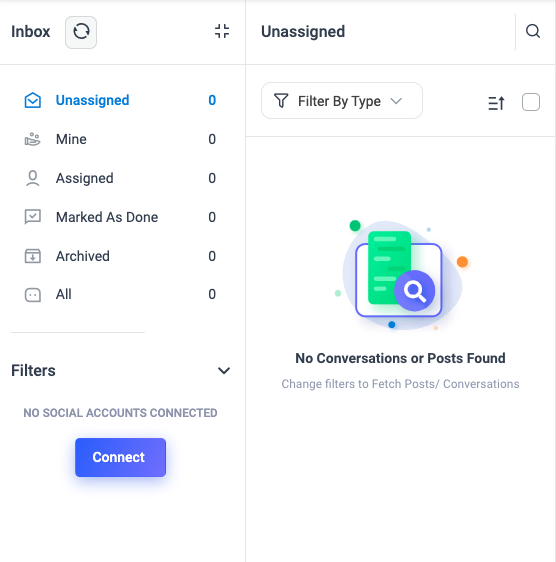 Your school's social media doesn't have to be difficult. If you're interested in transforming your social media today then you can find out more information here!
To help you get started with our social media management tool, we have a free training course over on SchudioTV that takes you through exactly what the software has to offer.