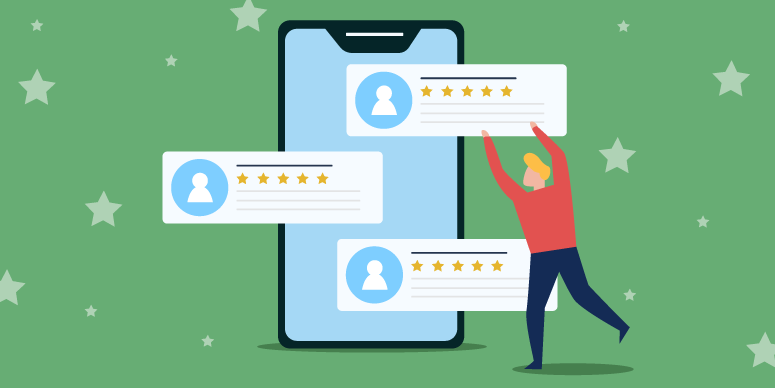 Google reviews are like marmite you either love them or hate them. But wherever you stand on the matter, there are points for both sides.
Before we get into it we need to talk about your 'Google My Business' page. Most school's will have a Google My Business page, anyone can find this if they search for the name or address of your school. This is where you can find your reviews. It might be a case of finding out who the primary owner is and asking them to either transfer ownership to you (if necessary) or add you as a user. It's really simple to add someone as a user:
Sign in to Google My Business

In the menu on the left, click users

Go to the top right and click invite users

Enter their information and select the user's role
For more information, you can check out this support article. Once you get access to this page, you'll be able to update your school's information. 
Let's start off with why Google reviews are considered to be important. In a digital world, social proof is everything. Encouraging positive reviews is a great way to raise your school's profile. Google reviews can also be useful when thinking about your school's parental engagement strategy. 
Positive reviews on google are vital to building your online presence and are good for your SEO as well. It's best practice to respond to every review your school receives, even if this is just to say thank you. To respond to a review, locate the review section on the left side under your 'my business' home page. 
Here are some things to remember when responding to reviews: 
Remember that you are posting on behalf of your school, so be professional and friendly. Your response reflects your values and ethos. 

Always thank reviewers for their feedback, whether positive or negative.

If the review is negative it's always best to offer up an alternative form of communication to follow up on their comments. This can be a call or an email, taking complaints out of the online space shows professionalism. 

Keep it short, all responses should be straight to the point. 
"Whether you like Google reviews or not, they are one of the first things that prospects see when they search for your school".
The quality and quantity of your reviews affect your ranking for local SEO. As schools are constantly competing against others in the same area, your Google reviews can be what sets you apart. When a prospective parent is looking for a school, one that has several reviews is seen to be more reliable.
The other side to the argument is that anyone can write a review about your school, even if they are not or have never been a student, parent or staff member, thus exposing your school to unwanted engagement. It is also quite difficult to remove any negative comments, as Google doesn't allow you to do this yourself. You can request that comments be removed if they fit with Google's criteria, this is any spam or offensive comments as well as ones that are off-topic and don't refer to an experience with your school. As I'm sure you know, negative comments are just part of being on social platforms. Knowing how to deal with them is important so don't get discouraged if you receive any negative reviews. As I mentioned before it's best to deal with them offline. 
Whilst the ability for anyone to leave a review isn't exactly a plus, you not using Google reviews won't stop those users. It will actually mean negative comments won't be dealt with or removed. In fact, if you don't have any positive reviews users are more likely to leave a negative review as spam because they know it will be seen by people.
If you're looking for more positive reviews but aren't sure how to go about getting them, here are my top tips. Always approach people that you know like you and ask if they'll leave a genuine review to start things off. When drafting your email make sure you personalise it and keep the tone casual, you don't want to sound desperate. Make sure you keep it short, parents don't have the time to read a novel. Other ways to ask for a review would be to leave the review link on your website as well as adding it to your newsletters and any other forms of communication.
If you've been sitting on the fence about this matter, then I'm here to tell you Google reviews are worth it. They can have a massive impact on your local SEO and as a school, this is huge for you. So be sure to make Google reviews a part of your school's marketing strategy, stating how often you'll review them and the process for removing any negative comments. It's also good to put a plan together for how you'll ask parents and students for reviews.