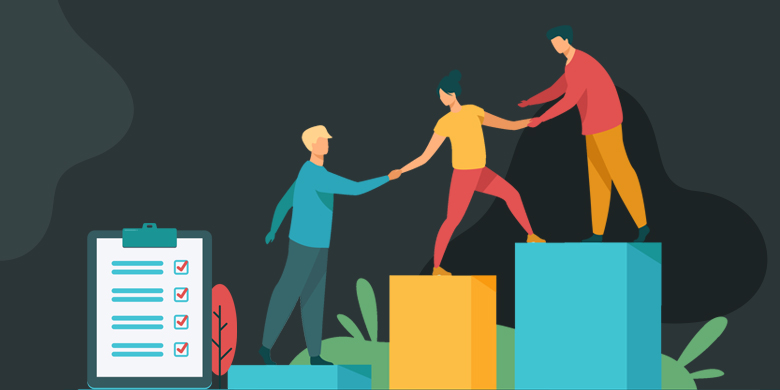 It's time to take a look at your school website ethos and values. The DfE simply state "Your website should include a statement of your school's ethos and values." Although on the surface this seems like a small school website requirement, there is much to consider when publishing your ethos and values. Let's take a look...
Ethos and values that are COMPLIANT
Let's cover compliance first. In terms of making sure your website is compliant, you simply need to make sure that the current ethos and values are published on your school website. It is a very straightforward requirement. One that the Schudio compliance team rarely markdown when we are completing audits for school.
A point to mention would be around terminology. We do see lots of different page titles and headings for the school website ethos and values. We would always suggest mirroring the language set by the DfE. This shows you are aware of the requirements and have published your content in line with them. We would also suggest giving this section its own page on your website, rather than tagging it at the bottom of another page.
However, we want to encourage you to go above and beyond checking the box. Although your content is written to comply with the latest requirements, it's more about engaging with your day to day audience. The expectations are very different. So it's important that we tailor this statutory content to the people who will read it most often.
Ethos and values that reflect the school TODAY
It's really important to keep your school website ethos and values up to date. And, while there is no expiry date on your school values, it is likely that they will evolve as your school community changes. And 2020/21 has been a year of growth and change for all schools. Staff and students have been pushed to their limits while honouring and upholding the school ethos and values.
Do you need to update your school website ethos and values to reflect your schools journey over the past 12 months? Are you still striving towards the same goals that you were pre COVID? Is it time you tick those values off and aimed higher?
As a prospective parent is it likely you would check out the school website ethos and values page. The ethos and values should give a great insight into the motivation, heart and priorities of the school. A really important factor for those considering your school as an option for their child.
Ethos and values in ACTION
Your ethos and values are, of course, not simply written as a nice statement for your school website. It is likely that they can be found published throughout school, on your letterheads and perhaps form part of your behaviour expectations. Perhaps primary schools have a 'star of the week' to reward a student who demonstrates the school values well.
There are some really great ways to celebrate and highlight the role your values play at school:
Perhaps you have had a graphic created as a visual representation of your school values. Why not upload that to your school website ethos and values page?
Tag related content such as news articles and blogs that celebrate occasions where your ethos and values have been evident in school
Create a video where your children explain your school values and what that means to them
Bring your ethos and values right up to date by adding a news story to your page explaining how as a school you stayed true to your values despite the disruption of COVID-19
If you have any questions regarding your school website ethos and values, then just drop us a message over at support@schudio.com and we would love to help.