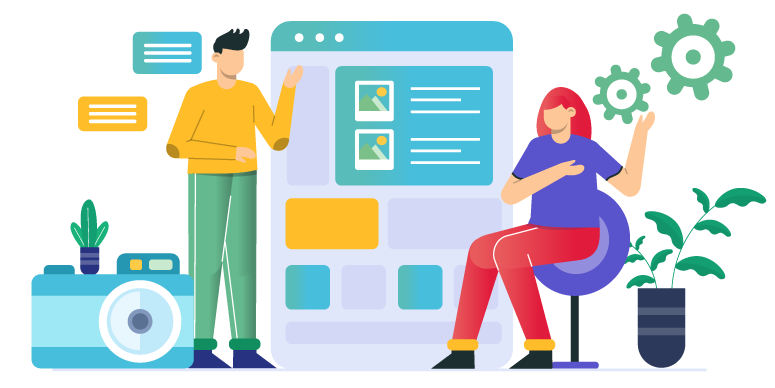 Working with multi-academy trusts (MATs) is an ever-growing and changing industry. More and more, we speak with education leaders about their future goals, how they plan to achieve their objectives and increase parental engagement. But when we ask about branding for Multi Academy Trusts, applying it and developing it for the future there seems to be an area for learning. After all, school and MAT leaders are not marketers, but that is where Schudio comes in.
In this blog, we will share our knowledge about branding for Multi Academy Trusts - what it is, its importance and how it can help you push your future initiatives.
What is a brand?
Firstly, we need to consider what a brand is. There is a common misconception that a brand is your logo and your motto, it is so much deeper and broader than this.
Your MAT brand should communicate what you want your stakeholders and future stakeholders to think and feel about your Trust. These stakeholders may be current parents, future parents, staff members, Ofsted, the RSC, members of the local community and schools seeking to join a MAT.
Brand includes the following:
Logo
Motto
Mission statement
Value Proposition
Tone of voice
Graphics
Fonts
Corporate social responsibility
This then needs to be brought to life in the form of a visual brand toolkit, which includes your logo, colour palette, fonts, photography style, graphics and tone of voice.
The importance of branding for Multi Academy Trusts
Your brand gives you personality and communicates your values and ethos. So your branding and strategic goals should influence everything you do in your trust.
In a MAT, your vision and values will play a big part in the core of your brand, which is why many Trust leaders have told us that they grow their academy family by choosing new schools based on whether they are a "good fit". In other words, the MATs are evaluating whether the schools would complement the personality and vision of the Trust.
Your branding will influence many business decisions. Such as recruiting and developing the right team members that embrace your brand and core values.
How to use your brand to achieve your objectives
If your brand is authentic to your Trust, you can harness this to drive your objectives. By aligning your operations to your MAT brand strategy you will help to achieve the following points:
Build trust with your stakeholders by delivering service excellence and a valued presence.
Encourages employees to be aligned with the trust and creates an internal culture where all employees are valued.
Creates loyal advocates within your school base which will result in referring new schools.
Communicate your vision and values to align and match future partnerships.
Branding for multi academy trusts approaches
One of the most overlooked tasks for MATs is reviewing and deciding on the best brand architecture for the trust and academies. How you approach this will be influenced by your values and your strategic objectives for the future. So it's important to get this right first. The two approaches when discussing brand architecture are the Branded House and the House of Brands.
Branded house
This is the most uniformed of all brand strategies. Huge brands like Virgin, Google and Apple are perfect examples of this approach. The approach is where the strongest brand leads the way with smaller sub-brands are within the main umbrella of the parent brand.
House of brands
A House of Brands is the exact opposite of a Branded House, this leaves more room for autonomy for each sub-brand to communicate to their audience. Each sub-brand will have their identity to match and appeal to the demographic and/or needs of their own audiences. P&G and Unilever are great examples of a House of Brands.
Hybrid
This is a combination of 2 brands coming together. Generally speaking this will be through acquisition and the two brands' values and audiences align. Examples of this are Disney Pixar, Microsoft.
Next steps
Once you have decided on your brand architecture, you can then formulate a brief and begin speaking with suppliers for your project. It's really important that you choose a partner who understands the education sector, but knows how to understand your MAT and personality in order to produce a stunning and effective brand. Below are some great articles to help you prepare for choosing a brand and website partner:
To find out more about how we help transform your MAT and school branding, get in touch.