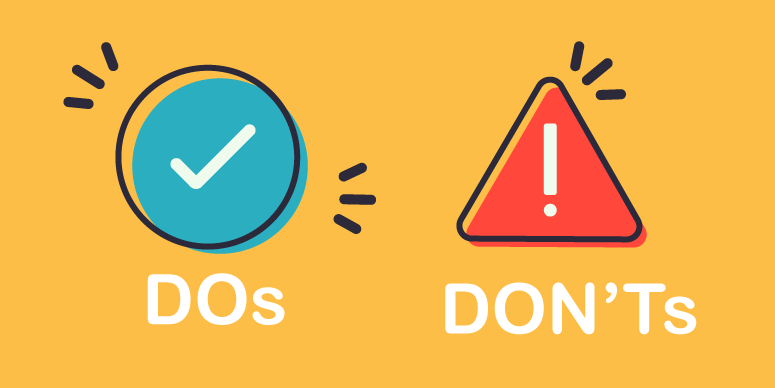 Over the years, we have seen many school logos. Some are excellent and some are not so great. We have been involved in many logo projects including full logo redesigns or redrawing existing logos. With our design experience, we have gathered together a list of what your school logo should and shouldn't include. This list will help you avoid the same mistakes that many schools make with their logo and will make you stand out from the crowd.
Do Keep it simple and Don't Overcomplicate
Your logo is an important part of your schools' branding however it's just one element of it. We have seen so many schools cram and overcomplicate their logo because they want their mission statement, values and much more to be represented in the logo. In doing this we believe it makes the logo look messy and unreadable. You don't have to cover everything in your logo because it's impossible. That's why you have a brand as well as your logo. If you want to learn more about what a brand is and how it can impact your school you can read more here.
You have to think about where you are going to be using this logo. It will be used across different mediums, from print to digital media. So it needs to be easy to see in different sizes. Therefore the best logo is one that is simple and clear. Which in turn can be scalable and will then be effective in communicating your schools' values.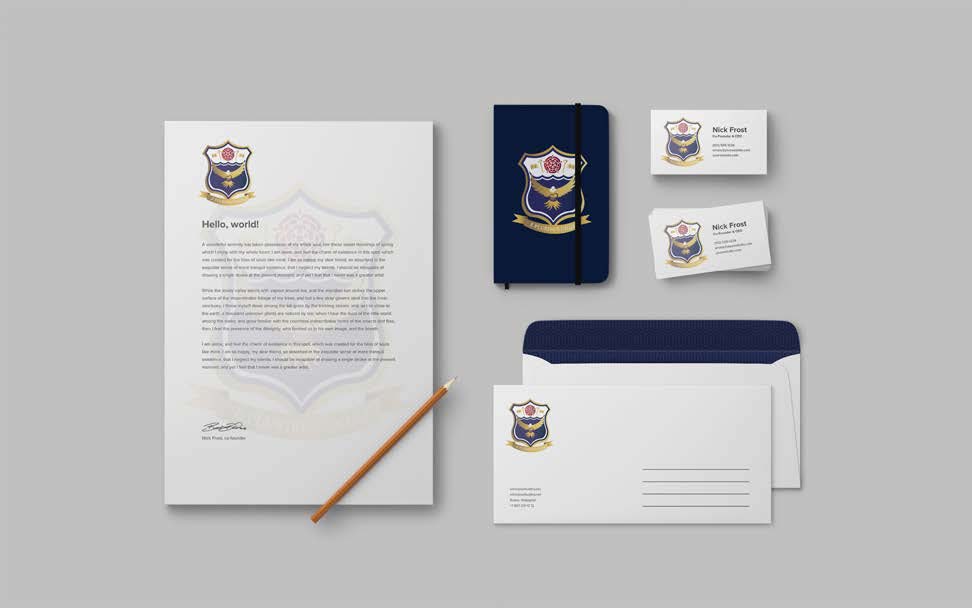 Do have different logo variations and Don't have different logos
When you're working on your school logo, we recommend creating different colour variations and orientations of the same logo. Your logo needs to be able to be placed on any medium easily. So you or your designer should be creating vertical and horizontal versions of your logo in all file formats. Having different colour options is essential, to ensure your logo can be placed on different backgrounds. For our clients, we design full colour and black & white versions of their logo. This will ensure to make your logo look great no matter what format you choose to place your school logo on because you will have a logo variation that will work. 
This brings us to our second point, don't have different logos. It seems fairly obvious but we have seen a few schools do this. One school had 4 different logos! It was very confusing and inconsistent. One logo they had was hand-drawn on their Facebook page. The other logo was in full colour with added elements to the logo on their website. Which made it look like 2 different schools. Luckily they had chosen us to help them to redesign their logo and show them how to be consistent in the brand as a school.
Do have fonts and colours to match the schools brand, Don't overload with lots of different fonts and colours. 
Choosing colours and fonts can be the difference between a good and bad logo design. Here are a few things to consider when choosing. First, less is more. Having a limited colour palette and a max of 2 fonts in one logo is key to having a good logo. Have colours and fonts that match your school's identity. For example, if you're a primary school, having more playful colours and fonts help to represent what type of school you are. This is the part of the process in the logo design you can be really creative! So have fun choosing.
That being said because it is so fun and there are so many different colours and fonts to choose from. Therefore schools can be overzealous and have every colour under the sun with multiple fonts. This makes the logo look cluttered, aesthetically unappealing and there is no clear branding because there are so much going on in the logo. So don't overload your logo and keep to a limited colour palette. This should help you to have a great logo. Our final point is please don't use comic sans font... just don't. It's overused, designers hate it, we hate it and there are just so many better fonts out there. Enough said.
Hopefully, these tips we have listed above help you decide what should be included in your logo whether you're either re-branding or creating a logo from scratch. If you are interested in Schudio helping you with your school brand we have a variety of marketing services that you can pick from.