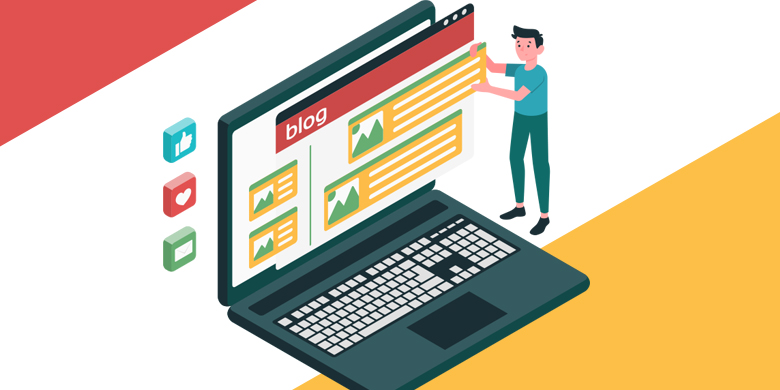 School Blogs can be an incredibly powerful tool to show off your school and all the fun, rich content you have to offer. Parents, prospective parents and Ofsted inspectors will all use your school website to gather first impressions of your school. This means that school blogs are just too important to be ignored. Whether you are using it to keep your parents updated with what is happening in their children's classes, letting prospective parents know what undergoes at your school. Or just showing off the great achievements from the pupils in your school for when Ofsted come looking. School blogs can cover a lot of areas. School Blogs can also be crucial for increasing parental engagement and improve the school to parents relationship. I will explain more about this below.
How can School Blogs improve Parental engagement?
In a previous blog I wrote (Top 3 features to use on your school website) I mentioned; "Blogs can be created by either the class teachers to show off what their students are doing or some schools even get their students blogging to detail their life in school. Both of these are great ways of improving parental engagement through blogging." I wrote this in July 2020 but this is still relevant to this day.
School blogs can be used to get parents to engage with your school website. Whilst parents may not be directly commenting on your school blog, it's highly likely that they do follow your blogs. They will be interested in what is happening at your school and more so what their children are doing. One of the best ways to directly attract your parents is to add tags to your school blogs. This will then appear on the pages on which you added the tags on, such as individual class pages. Parents can then know which blogs are about their children and will be more likely to read your blog.
We have a Parental Engagement Guide for you to download so you can improve your parental engagement.
Do School Blogs help with ranking on Google?
The simple answer to this questions is Yes. However, just having blogs isn't going to help increase your rankings. School blogs can certainly help with google rankings however you will need to ensure you are doing these things to make the ranking effective:
It can keep people on your website for longer.
If people come to your website you want them to stay on for as long as possible and engage with the content. If you have highly effective/engaging blog posts this can help that. When someone stays on your blog page for a while it will let Google know and it will then think this blog is helpful.
School blogs help to keep your website fresh and current
This means you are constantly adding to your website with new engaging content. Google wants to show people the newest most helpful information. If you are regularly adding blog posts to your website it alerts Google so they know your content is likely to be relevant and fresh.
School blogs help you connect with your audience
Whilst this isn't a direct SEO factor, if your audience engages with your blogs through sharing on social or commenting on the blogs it shows Google that your website should have authority in their algorithm. This is caused by lots of traffic and repeating traffic coming to your website.
School blogs can be implemented right across the curriculum
Through school blogs you have the opportunity to showcase students work, you can post about reflections or even questions. You can go above and beyond all this and get your pupils to write blogs about their school experience, holidays or their work to name a few examples.
Don't underestimate the power of blogging.
What to do next?
Blogging as a member of school staff - as a Headteacher, teacher or member of support staff? It doesn't matter where you sit within the school, there is an opportunity to have a voice. A blog is great to allow that voice to be heard.
Get your students blogging - the evidence is there that blogging can be a hugely powerful tool. Make sure that you have software that enables you to effectively manage a school-wide blog. You'll be looking for features such as content approval, comment approval and full blog categories. Find out more about Schudio's School Website Software which includes all these features and more.
Enrol yourself on the blogging course - Over at SchudioTV, there are dozens of courses to enrol on, including a School blogging using Schudio Software course.