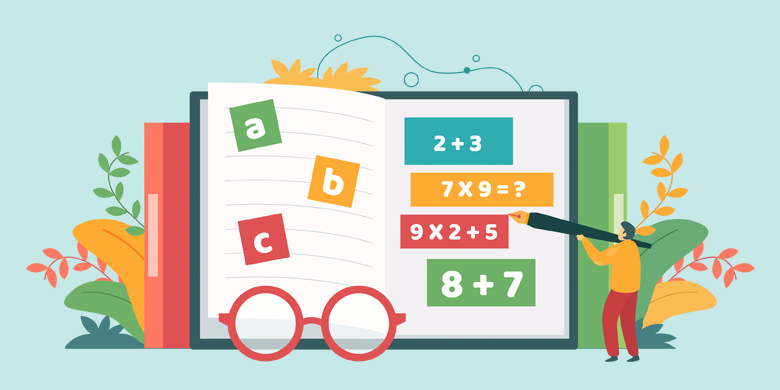 What is year 7 catch up premium?
Catch up premium is designed to further support students who did not achieve the expected standard in reading or maths in their key stage 2 (KS2) assessments. Funding is also expected to be at roughly the same level (around £500 per pupil). All state-funded schools with year 7 pupils are eligible for year 7 catch up premium. Including special schools and alternative provision settings.
It's in the name - but this funding premium is only eligible for schools with year 7 students. If your school doesn't have year 7 students, then there's no funding, and no report to write.
The year 7 catch up premium remains part of the statutory guidance published by the DfE. The statutory guidance outlines the information that should be published on your school website. See the full details of what should be included on your school website in our school website requirements guide. Of course, this means publishing details for your year 7 catch up premium 2019-20 is a priority. It needs to happen sooner rather than later, as we are already well into the next academic year.
This requirement slightly changed back in November. Where in previous years catch up premium was different depending on what school you were from, now its the same for each school. It has also been stripped back a lot. Now you need to produce a document which includes details of how you spent your allocation for that year. The second one is how that allocation made a difference to the pupils who were benefitting from the funding. Again, this is all included in the school website requirements guide.
Spending year 7 catch up premium 2020-21?
The DfE website provides a helpful section on how to use the catch-up premium, use this to ensure your school spending is in line with the latest guidance. It's up to you to select programmes and strategies that are known to be effective for this. This effectiveness must be measured as you report on your spending as part of your statutory requirements.
Reporting your year 7 catch up premium 2019-20
The year 7 catch up premium requirement is made up of two different parts; What you are going to do? and what you have already done?
Part 1 - Start with last year
It may be helpful to start with what has already been done, especially when the amount of funding isn't available. A big part of the report should be focused on in this second section. For the first part make sure you include;
The funding allocation received for the current year.
How you plan to use your funding.
Part 2 - The plan for next year
Without the full funding details, these are two best options to proceed with:
a) If you haven't yet confirmed funding details, your plan is likely based on expected or anticipated funding. It's fine to report on this. Just make sure you make a note saying this is your expected level of funding in your report, and keep a lookout for when the full funding information is released for the new academic year. Then update your report accordingly. Hopefully, your expected level of funding was close to your actual level of funding so updating the report shouldn't take too long.
b) However, if you aren't comfortable with publishing the plan using expected funding it's still worth writing and publishing the section of the report we've detailed above. If you do publish that element of the report on it's on, we'd recommend adding a line to that report explaining the additional details are to be released when funding is confirmed. At least that way if your school has an inspection you can show you are aware and are awaiting the correct information before publishing. Just make sure that once they are released you update this accordingly as soon as possible. For both option a and b you will need to publish how the funding made a difference to the attainment of the students who needed it?
Hopefully, you are already in a position to write this part of the report. You already know the details for last year's spending, and how the impact on attainment was impacted post year 7 assessment. Remember keeping last year's year 7 catch up premium report on the website won't meet the requirements. It won't include any information about how effective the previous year's spending was.
Compliance and More
When the updated funding information is available make sure to update your report with the correct figures. Or add the plan for next year information to your initial version of the report. Make sure you've completed the following points and be confident your report is complete and compliant:
Include both complete steps of the report and add to the website (We suggest having a Year 7 Catch Up Premium page specifically for this)
Mark requirements as complete in your website audit tool of choice
(We'd recommend the Schudio website auditor to help manage your compliance)
Set a reminder to update this document based on your review schedule - usually around the start of the new academic year for this document
(If you're a Schudio client and aren't sure how to do this in our software just get in touch and we can help)
School Website Compliance Course
Over at SchudioTV, we have a School Website Compliance Course. This course contains 87 different lessons covering each area of the compliance guide with helpful videos on how to comply with each section with some best practice too. Go check out this course and enrol today.
Get in contact with me (nathaniel@schudio.com) and chat to me about getting an Ofsted audit done on your website.