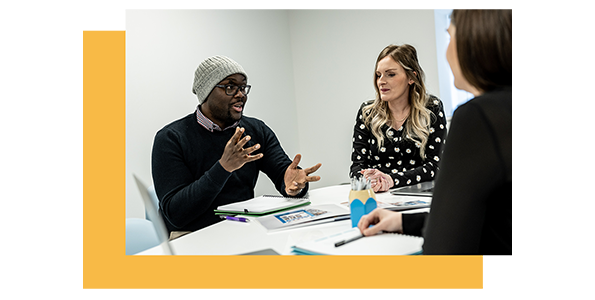 With the school year almost at a close now is the perfect time to start thinking about getting your school website summer tasks done over the summer holidays. With all the children at home now is the perfect time to dedicate to really smashing your website. Throughout this blog we will look at:
Compliance
News/Events/Blogs
Document groups
Photos
Once you have read this blog your website will be in perfect condition ready for the next academic year. You might even find this will take some workload off you next year too.
Compliance
Now, this is one of the most vital areas of your website for keeping Ofsted happy. Even though this is so important, here at Schudio we find so many schools not knowing how to get to a 100% compliant school website. First things first, head over to our school website requirements guide and download/print this. You are going to need a copy of this for yourselves. This covers every area of compliance your website needs to cover, as well as having some helpful top tips from the Schudio team.
The next stage is to perform an audit on your website. All Schudio clients have access to the website compliance tool. This can be found across the top of your CMS. Read these two blogs on Compliance top tips for 2021/22 and Moving from school website compliance to best practice and get started.

If you would prefer for a member of the Schudio team to complete this for you please do get in touch.
News, Events and Blogs
These three features are the best way of making sure your website is constantly updated. Sorting your events out early ready for the next year allows everyone to get them in their diary and also allows you to forget about them for the academic year. News and blogs are hard to do over the summer when schools are closed. However, this is the best time to come up with a strategy for them. One school that uses blogs very well is Werneth School.
They use blogs to give parents updates about what is going on at school. As you can also see by the dates they are adding blogs weekly.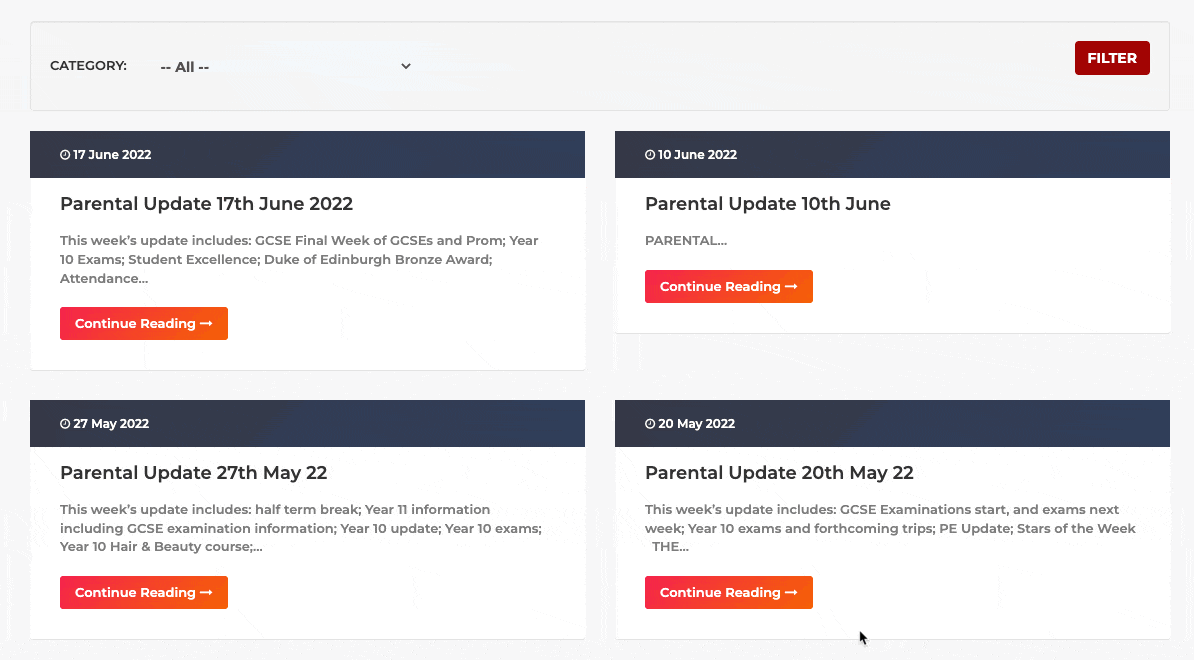 An example of a school who are utilising the news section of their website is Fairfield Primary School.
You can see below that this school are keeping parents informed about everything that is happening within their school. They are adding to their news section multiple times a week and are even showing off what they are doing within their classes.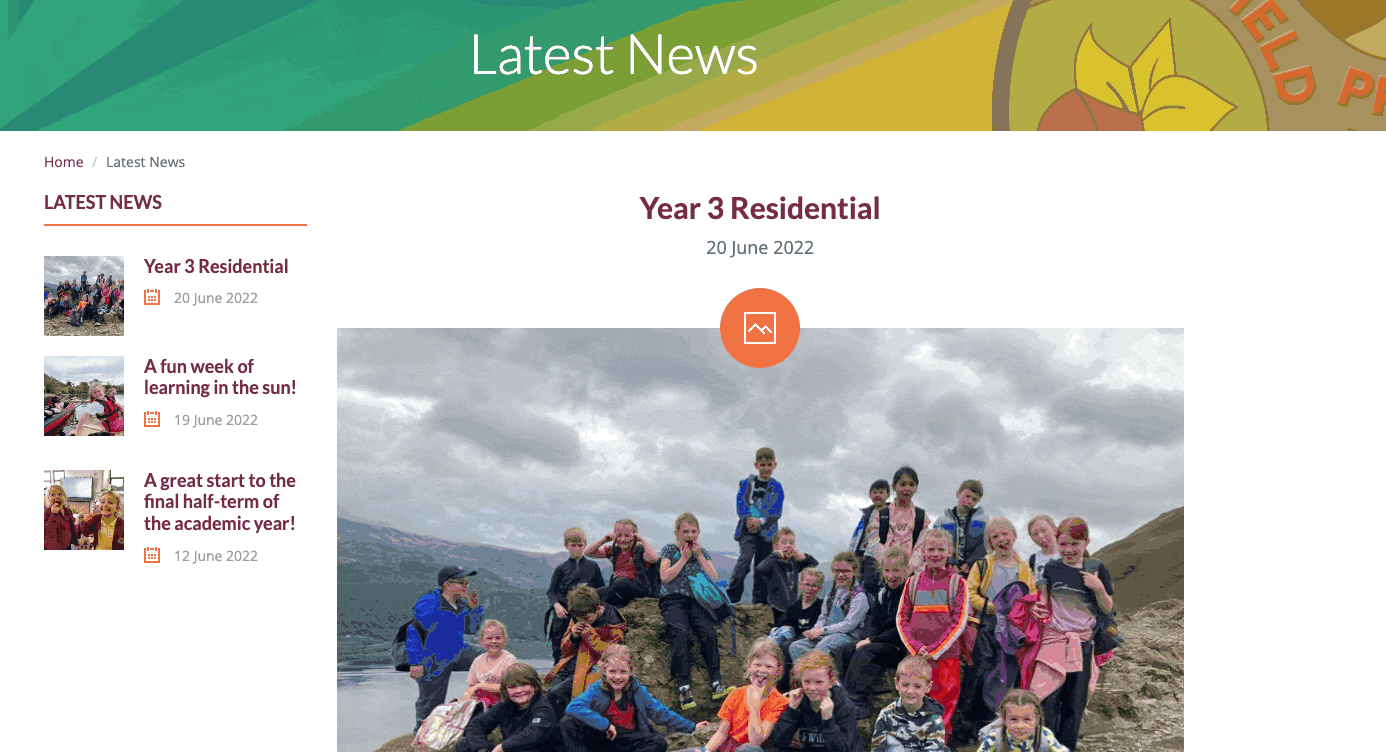 With events, these are best to add to your calendar on the website, then get your parents to subscribe to it. This will then mean they will have your school events added into their calendar. Make sure they never miss any important events.
Poole High School uses their calendar very well. They have all the events happening in school set up so parents can view them and get notified about them.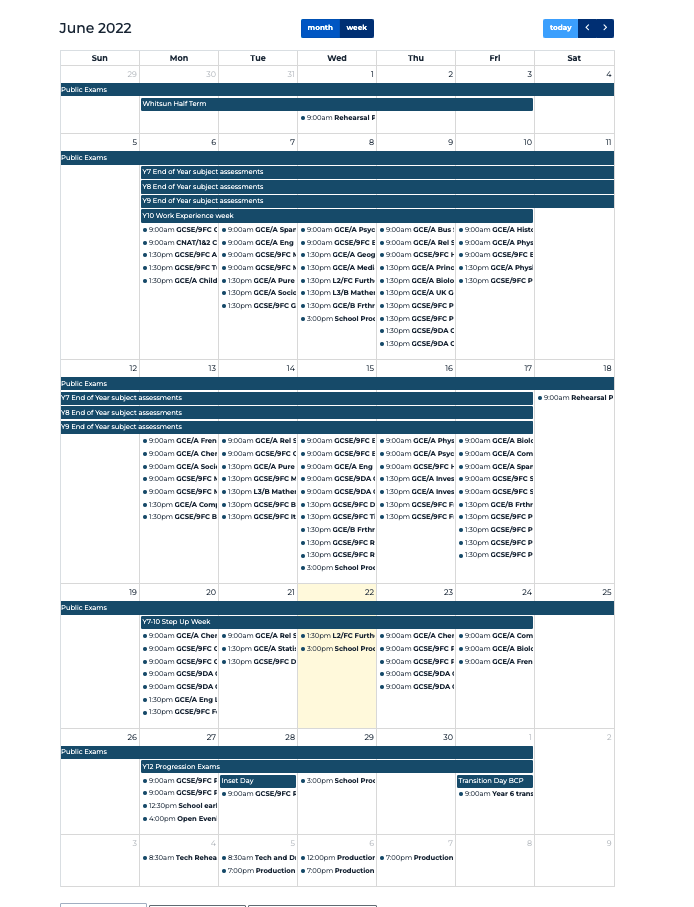 Document Groups
Document groups are the best way of displaying documents throughout your website. Whether you use it for your Policies, governor documents or for your term dates. Using documents make sure you have displayed them in the best way. It ensures your documents can be viewed on your website, can be downloaded and can be printed. All are best practices for ensuring your content is accessible to all.
Read this article on Document Groups and start using them today. This article will show you how to create, add and manage your document groups.
See how Lytham High School use document groups to display their policies.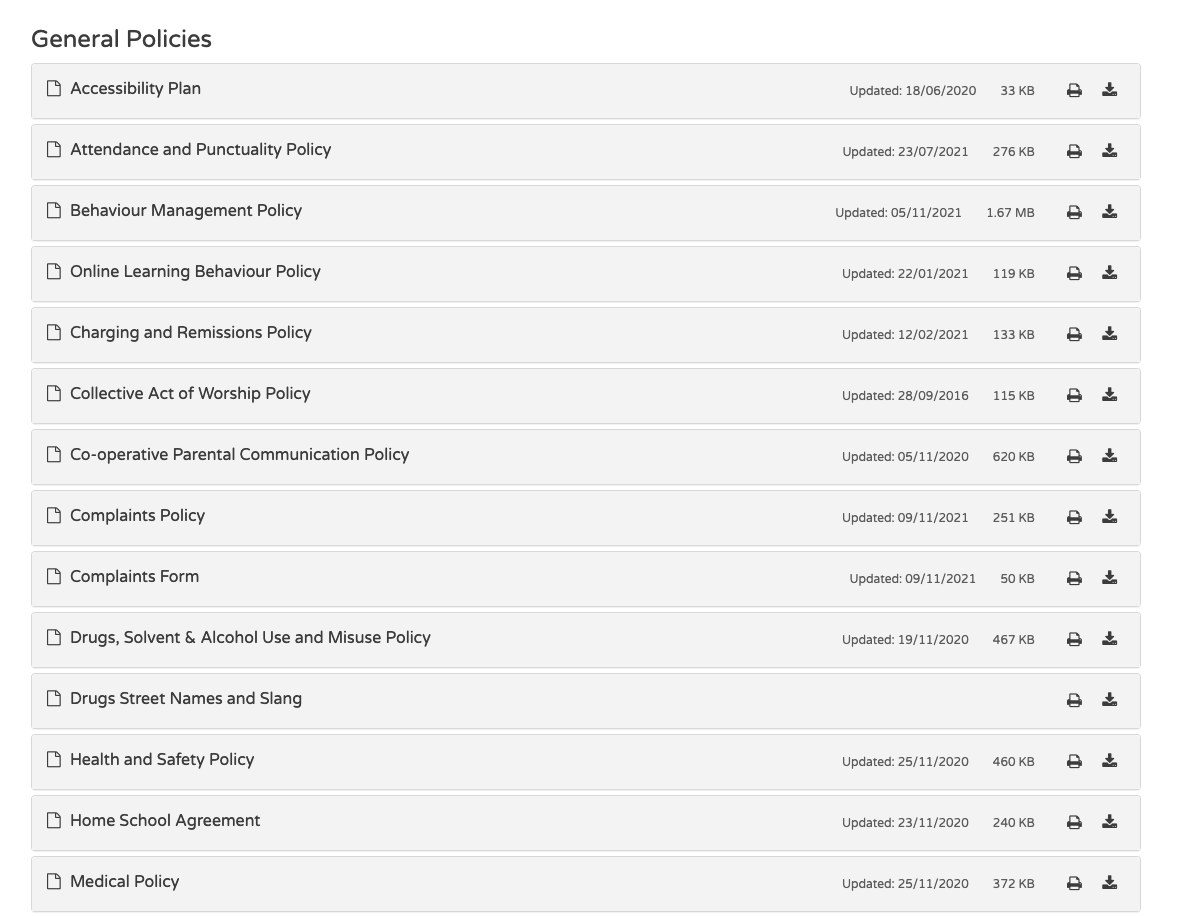 Photographs
Photographs are the best way to bring your website to life. It adds personality, and colour and makes your text-heavy content, stands out.
Have a browse through these three school websites:
These three schools have recently had photography through Schudio. You can now see how important photos are for a website. Photos are what bring your website to the next level. You need to ensure your school stands out compared to other schools, photographs are one of the best ways to do this. It helps give an insight into your school through; children playing in the playground, and learning in lessons and you can even show off your display boards throughout your school. This gives all prospective parents a look and feels into what your school could be like for their child.
If you want to know more about photography and utilising it for your website, read these Blogs:
Please do get in contact with us to discuss your school getting photos to refresh your website.
Next Steps
If you have done all of the above then your school website will be ready for the new academic year. Go to SchudioTV, have a look at the School Website Managers membership. This gives you the tools you need to manage and keep on top of your school website and go above and beyond.