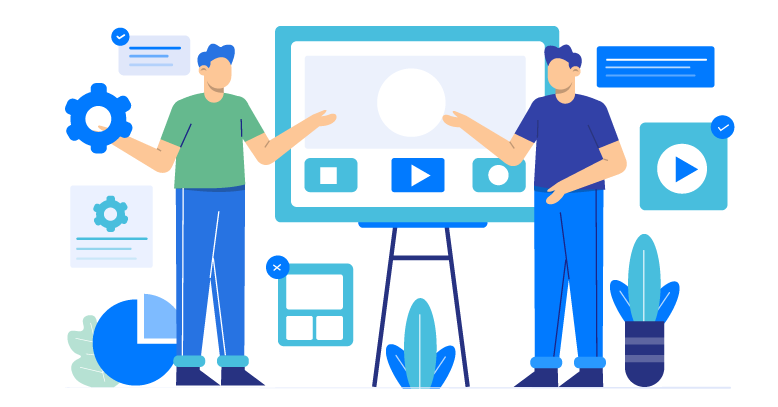 Nathaniel here, the Support Manager at Schudio. One of the areas Schudio and I feel so passionately about is our support and how we make sure each and every one of our clients is satisfied with it. I have been here at Schudio for almost 3 years now. In that time I have handled countless phone calls, emails and tickets from you just needing that extra bit of support or the gentle nudge you need. Through the vast experience you have given me it has enabled me to deep dive into how we handle support and then how we make sure we nail it for.
Heres a few stats of support from myself since I took over managing the support@schudio.com mailbox.
I have had 1817 support conversations with 633 different people
A 94% happiness rating from 278 different people (rated great)
My first response time is 51m 50s, getting to you in under an hour
I solve 61% of support queries on my first reply
Hopefully that gives you an insight to how I try an approach support. This is replicated throughout Schudio too.
Supportive & Knowledgable
One of our values at Schudio is to be Supportive & Knowledgable. In brief we set and maintain the highest possible standard of support for you so you always feel valued and that we solve your issue. We always increase and expand our knowledge too, meaning that if we don't know the answer to your question we will go out, research, ask questions and get back to you with the answer to help you. This also helps us more than you know.
What support is available to you
If there is one thing you know better than anyone else is that everyone learns differently. And you are no exception. This meant that at Schudio we need to ensure there is multiple ways for you to access the support you need.
Email Services:
There are three main mailboxes you have available to you. The main one which I personally recommend using is support@schudio.com. This is our main support email where we can help you out with any question you have regarding the website. Any questions you have from adding content on your website to asking about features can be done here.
Knowledge Base:
As our features and CMS expands, so does our Knowledge base. This is where we keep our how to articles on each feature within the CMS for you. We use a mixture of images and text to make this as black and white as possible to save you as much time as we can. We know keeping on top of a website is exactly time friendly. Hence why we want these need to support and be as straightforward as possible. This is available to everyone and you can access it within the CMS using the search function in the bottom right of your screen.
SchudioTV:
This is our online learning platform (www.Schudio.tv). Here you have access to training for managing your website in the essential and advanced training. Enrol yourself on workshops that we have, our next one is Parental Engagement. Why not have a browse through our memberships and courses and get yourself enrolled on a few.
Blogs:
The majority of you may know (hopefully), that we at Schudio publish a blog post every week. Every Monday to be exact. If you don't know, get to know, sign up here. These blogs are specifically designed for you and your needs. If you have a look through our previous blog posts you will see we cover every area of compliance, we recommend content to add and remove from your website and also keep you posted with updates here at Schudio. All our blogs include you at the front of our minds so do take the time to read them.
Newsletters/emails:
Do you want to receive regular updates about whats happening in the world of Schudio. Make sure you are enrolled in our mailing list. This is the best place to receive helpful support, new blogs and courses. You may even find offers on some of our products. Follow this link and add your email into the box on the right to receive our newsletters.
Phone:
You can even give us a good old fashioned phone call. We would love to speak to you and help you out with whatever query you may have. Call 0333 577 0753. Our office is open between 9am-4pm so drop us a line.