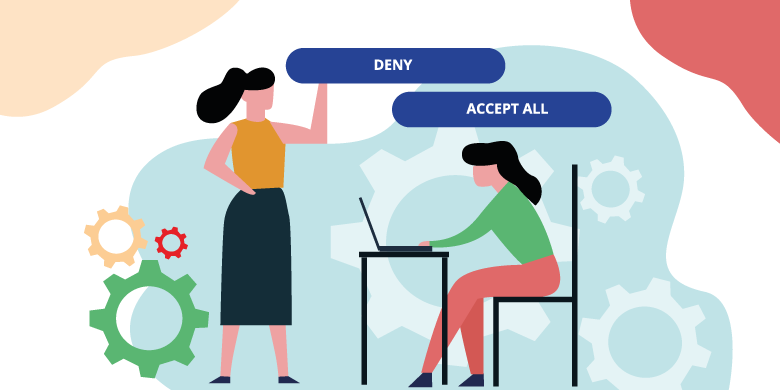 Since the introduction of GDPR in 2018, it has been a hot topic among schools. And rightly so. It is so important to have a correct attitude toward the data that you handle. Whether that is physical or electronic. In the back office or on your public platforms. And this, of course, applies to your school website cookie control. If you are familiar with GDPR you will know that you must offer your site visitors the opportunity to opt into non-essential cookies. Did you catch that? They must opt-in rather than be automatically opted in. We have found a fantastic tool to help you achieve your goal of GDPR compliance.
So let's take a look at this tool that we love...
What is Usercentrics?
Usercentrics allows you to provide your school website users with control over their cookies while visiting your site. You can sort your website cookies out into predefined categories, such as "Marketing" and "Functional", or create your own categories to drill down the school website cookie controls even further. This allows you as a school to sort your cookies based on what your Data Protection Officer feels comfortable with and considers to be legally correct.
Why should I use Usercentrics on my school website?
There are a few key reasons why we want to encourage Schudio clients to create a Usercentrics widget for their school website cookie control. First of all, it gives a great impression. It shows your website visitors that you take your responsibilities as data processors seriously. Now I appreciate that this may not be something most of your website visitors spot, however, those parents or prospective parents with a more observant eye will be reassured by the measures you have taken to ensure they have control. Fulfilling these legal obligations will reflect well on your school. Both to your parents and other professionals that visit your website.
Secondly, by installing Usercentrics you are ensuring you publicly appear to be on top of your data obligations. Sadly, we are seeing an increased number of fraudulent data erasure requests. These are submitted with the sole purpose of tripping you up and finding that you do not have the correct processes in place. A problem that can result in a fine from the ICO. Schools are not exempt from these types of scams. A great way to deter people from trying is to appear to have all of the correct measures in place on your public platforms.
How do I install Usercentrics on my school website?
This powerful tool is surprisingly easy to install. However, the setup might require a team effort. We would suggest asking the school Data Protection lead to sign up for the widget and apply the settings that are appropriate to your school's interpretations of the legal requirements. Then a member of the website team can copy and paste in the code to apply the school website cookie control.
This support article will take you through the process step by step.
Take a look...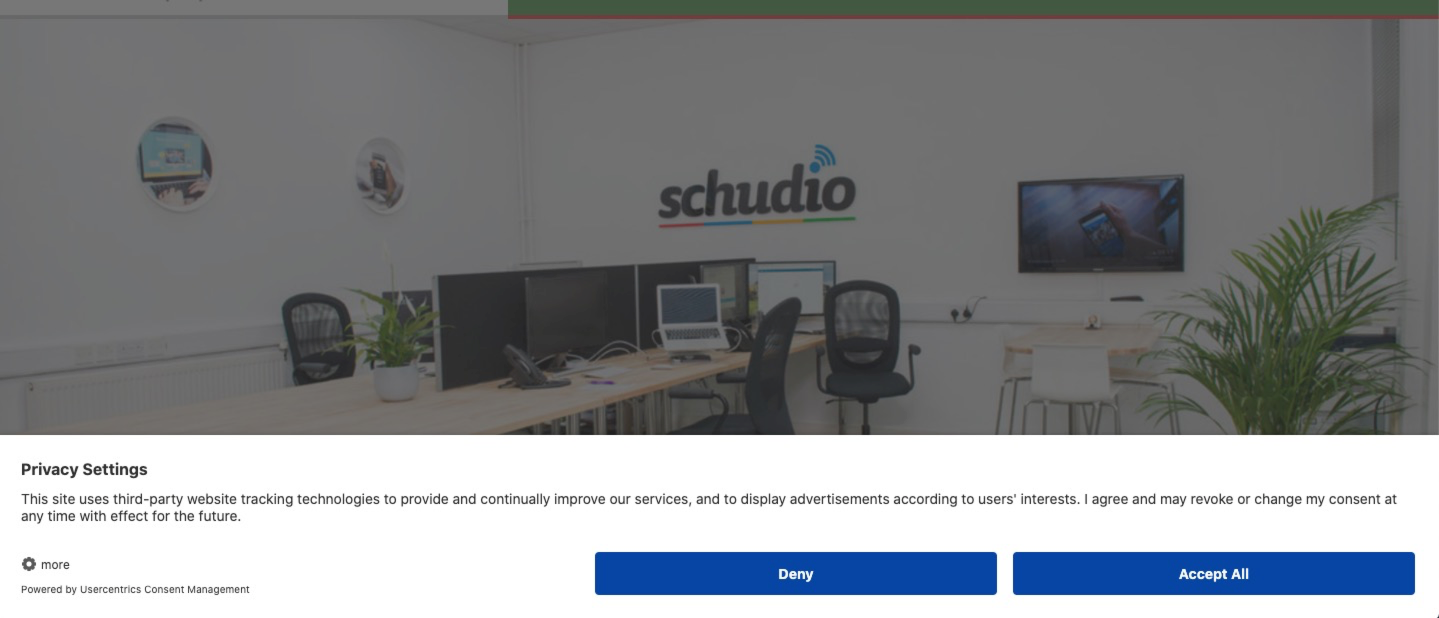 What are you waiting for? Sign up for the free widget today.
Further GDPR reading
GDPR - The four things that schools are confused about